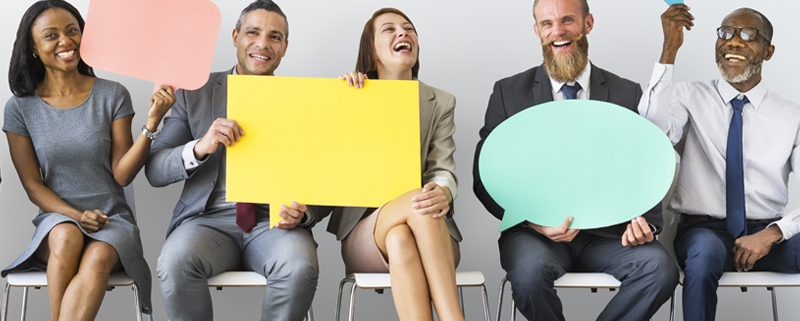 Almost everywhere we look these days, we are exposed to all kinds of marketing campaigns. As we have moved into the digital age, brands have discovered more innovative technological methods to promote their message. Now, these tools can give businesses really effective insights into the analytics of their campaigns – insights they might not have been able to collate 10 or so years ago.  However, although tools such as paid search and analytical campaigns are beneficial, organisations should not ignore the fact that straightforward 'word of mouth' recommendations are one of the most important and reliable tools email marketers have in their weaponry.
Let's delve a little further…
How many times have you searched online for a hotel getaway or searched for a restaurant for that cheeky midweek night out? Quite a few times we would assume! With these searches, would you say that your decisions to make a purchase was based around other customer reviews? If you answered 'Yes', you would not be alone – according to a recent study by Podium, 93% of consumers said online reviews impacted their purchasing decisions.
So how does this relate to my email campaigns, we hear you ask!
Well, as we can see from Podium's study, testimonials are a powerful motivator of consumer action.  This can also be linked to a term called 'Social Proof', which refers to people conforming to the actions of other users with the assumption that those actions reflect their own desired behaviour. Combine this 'social proof' recommendation with email – one of the most vital tools in building and maintaining customer relationships and generating revenue – and you can discover how a positive testimonial can reinforce the value of your product. This could make the difference between a customer just browsing with an element of uncertainty, to grabbing their attention and converting them to purchase.
Don't just take our word for it, Founder and CEO of Facebook, Mark Zuckerberg, had this to say on the importance of testimonials:
"People influence people. A trusted referral influences people more than the best broadcast message. A trusted referral is the holy grail of advertising".
Benefits of Using Testimonials
One of the stand out factors of incorporating testimonials into your email correspondence is that it allows you to identify your market, giving your business the ability to show potential consumers that people just like them are finding solutions to problems or questions that they share. Testimonials tell the brand's story, which offers businesses the opportunity to up their credibility by publishing success stories that others will aspire to, which in turn should increase reliability from the customer.
As briefly mentioned earlier, many organisations use a number of different marketing techniques to get their message out there and into the customer's mind, however none of these have what a testimonial has; a human voice from a customer with first-hand experience of your brand. Adding a real life element to the frame gives the prospective customer something to resonate with, and by including photos and stories from satisfied customers helps to add that emotional, real life appeal and value to your recommendations.
Things to Consider When Gathering Testimonials
The main objective of a testimonial is for it to gather a compelling response from the customer – testimonials with more detail and emotion tend to stand out more and provide more credibility. The other aspect to take note of when contacting your customers for quotes is to ask the right questions.  These questions should be worded so that it actively encourages a positive and honest responses from your customers, highlighting how good the product is and that the customer's problem or query was resolved as a result.
Focus on honesty when gathering and implementing your testimonials. It would be all too easy to just create a few fake comments singing your products praises, but in the grand scheme of things you are aiming to build relationships with your customers, and the best way to build these relationships is on trust.
While we are on the topic of trust, if a customer has been kind enough to leave you a glowing review it can be even more beneficial to include an image of that person alongside their comment. Depending on your product, including a positive, friendly photo shows you are approachable and come across as a trustworthy business – this is where linking to social profiles can be useful.
Some Facts and Figures
According to a study by Nielsen, "92% of the study trusted recommendations from their peers and 70% would trust a recommendation from a stranger".

"91% of B2B buyers are influenced by word of mouth when making their decision" – USM

"74% of consumers identify word of mouth as a key influencer in their purchasing decision" – USM 
What makes a good testimonial?

BorrowMyDoggy
This comment from Lyndsey instantly engages with the reader.  Due to the concept of BorrowMyDoggy some potential customers may have doubts about allowing a stranger to walk their dog without really knowing them, or alternatively the potential dog walkers may have some doubts about the dog owners. By using Lyndsey's positive experience as an example, the company is not only emphasising how enjoyable the experience was but are also including an element of reassurance for any unconvinced consumers.

Tanners Wines
Tanners Wines are a family owned wine merchant based in the North of England. Gaining a detailed quote helps to not only increase awareness of their own branded Champagne but the nature of the comment itself gives the sense that Matthew Jukes is well travelled when it comes to testing and reviewing Champagne, emphasising the source as reputable and helps to place the Tanners brand above its competitors.
Seeing as we want to engage with our customer, your testimonial should be fairly prominent and not tucked away in a corner of an email or in the middle of a sentence. It should stand out, mainly as it shows that your product is being used and consumers are reacting positively to it. Embedding the quote into an image can also be a useful way to grab your audiences' attention.
If you are concerned testimonials are not really going to add anything extra to your emails, the best advice would be to test, test and test again! Splitting your email sends into A/B testing – one with a testimonial and one without – will give you a good indication into how well your emails are performing and which ones have the highest click through rate.
So, returning to the original question… Are testimonials important? – Yes they are!
Overall, a good testimonial is specific to the customer and highlights what is good about the brand and the benefits it will give the customer once purchased. The ultimate objective for any operating business is to make a sale, including engaging testimonials in your email correspondence go a long way to help achieve this.
Sources:
Podium http://learn.podium.com/rs/841-BRM-380/images/2017-SOOR-Infographic.jpg 
Nielsen http://www.nielsen.com/us/en/insights/news/2012/trust-in-advertising–paid-owned-and-earned.html 
USM https://www.getambassador.com/blog/word-of-mouth-marketing-statistics 
https://storage.googleapis.com/product-enabler.appspot.com/1/2018/10/image_065.jpg
675
800
Richard Jones
https://storage.googleapis.com/product-enabler.appspot.com/1/2018/09/enabler-logo.png
Richard Jones
2017-11-29 11:00:25
2018-12-07 12:11:39
Testimonials - how important are they to your email campaigns?